Our
Refrigerated Truck Bodies
are Designed with Cold in Mind. Multi-Stop, Multi-Temp Refrigerated Distribution Performance — Cool Box.
Hino Victor 500 — Tail Lift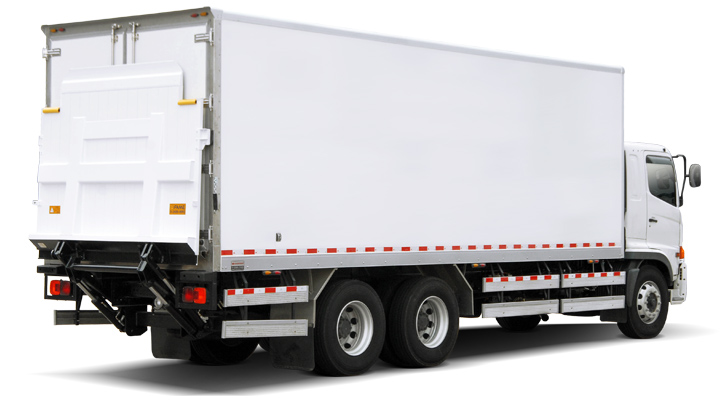 Refrigerated truck move and deliver temperature controlled goods all across the country.
NLR 130 — Side Opening
NMR 130 — Reefer Truck
Reefer Truck for Sale — The perfect interior and exterior design for your application and objectives.
We can use chassis or the one you want to make a satisfactory reefer truck for you !
Refrigerated Trucks Cool — In order to transport food and other perishables, refrigerated trucks are designed to maintain a cold temperature.
Cool Box — Freezer Truck is a kind of box which can load the cargoes which need to keep cold and fresh.


Fresh and frozen products, e.g. ice cream, fruits, vegetables, meat, fish, beverages, etc.
Iveco

Daily

— Freezer Truck
The
Cool Box
is a smart choice for transporting a fresh freight of products.
Kia

K2500

— Chiller Truck
We've been a manufacturer of innovative refrigerated trucks, refrigerated trailers & refrigerated truck bodies since 2008!

Carryboy Cargobox is the leading manufacturer of standard dry freight and refrigerated bodies. We've put 16 years of ideas and innovation into our dry freight bodies so you can have the best in the industry.
We ship pickup truck dry freight bodies & refrigerated truck conversions all across the country (and world) !!

We can do almost anything!
T.R.K Bangkok Industry & Exporter Co.,Ltd.
888 Luangphaeng Road, Tabyao,
Ladkrabang, Bangkok 10520,
Thailand

ISO 9001
Quality
ISO 14001
Environmental
©
Copyright 2023-2024
Best view with
mobile devices